MISSHA All-around Soft Finish Sun Milk (SPF 50+ PA+++) 70ml
MISSHA All-around Soft Finish Sun Milk (SPF 50+ PA+++) 70ml
"Kbeauty Products by www.kbeauty.com.bd (A Shopaholic 69 Concern)"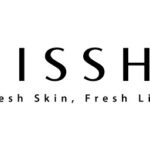 An ultra lightweight sunscreen that absorbs quickly and gives a soft, matte finish which is perfect for everyday use. All-around Safe Block Soft Finish Sun Milk protects skin from harmful UVA/UVB rays without stickiness, shine or chemical odor. Designed to tone up and slightly brighten skin tone, this water and sweat resistant formula keeps skin looking and feeling fresh all day. Recommended for normal, combination to oily skin types. This sunscreen is best on fair to medium skin tones.
Helpful info:
UVA – Long wave ultraviolet A (UVA) rays penetrate deep into the dermis, the skin's thickest layer and causes premature skin aging, wrinkling and dark spots.
UVB – Short wave ultraviolet B (UVB) rays burn the superficial layers of the skin and is the main cause of sunburn and skin cancer.
PA – More + signs mean longer protection against UVA
SPF – Higher numbers mean longer protection against UVB
TO USE: Shake 3-5 times before use. Apply appropriate amount onto face as last step of basic skin care. Pat lightly until fully absorbed. Apply evenly onto neck, arms, and legs where sun exposure occurs. Reapply as needed for long-term sun exposure.
Brand