LANEIGE Water Sleeping Mask 15ml
LANEIGE Water Sleeping Mask 15ml
"Kbeauty Products by www.kbeauty.com.bd (A Shopaholic 69 Concern)"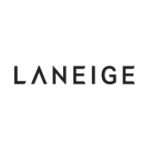 Recharge your dehydrated skin while you sleep with this innovative mask. Formulated with highly concentrated Hydro Ionized Mineral Water to deliver high doses of moisture to stressed, parched skin. Calming Sleepscent™, infused with orange flower, rose, and sandalwood provides a relaxing and comforting scent while apricot and evening primrose extracts helps visibly brighten and purify fatigued skin.
The result: skin looks and feels radiant, refreshed, and soft so you wake up with soft, glowing skin.
Brand
LANEAGE
Laneige (Hangul: 라네즈) is a South Korean cosmetics brand launched by Amore Pacific in 1994. Its name comes from the French "la neige", which translates to "the snow". The brand's flagship products include its Water Bank skin care line, Water Sleeping Mask, BB Cushion foundation and two-tone lipsticks. The brand's central concept is based on its Advanced Water Science technology, an emphasis on skin hydration. Laneige is noted by its parent company as one of their first brands to be launched and find popularity outside Korea.